Leadership
Kevin Wang 
Founder && Ringleader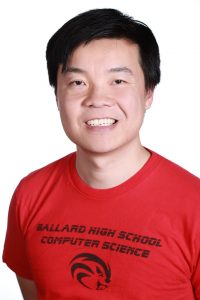 Kevin has an undergrad in Electrical Engineering and Computer Science from UC Berkeley and a graduate degree in Education from Harvard University.  He built and taught a 7-12 Computer Science curriculum for three years at a San Francisco Bay Area high school and additional years part time at a local Seattle area school, robotics summer camp, and after school at the Community Charter School of Cambridge.  He was a member of the MIT Teacher Education Program's StarLogo programming language team, where he published a paper on kids programming games using a block programming language.  Kevin was also an engineering fellow specializing in knowledge transfer at Lockheed Martin and Toyota.  Kevin was a software engineer in the Microsoft Office 365 group when he founded TEALS in 2009.  He now runs the TEALS program full time inside Microsoft Philanthropies.  Kevin spends what little of his free time trying to not be outsmarted by his dog while watching British panel quiz shows and keep old Italian cars running.
Anupama Shekhar
Field Lead

Anu started with the TEALS team as a TEALS Regional Manager Lead, leading the Regional Managers based across the West and parts of the Midwest. In addition to her TEALS experience, Anu brings her non-profit management experience to this role, having served as Program Head for Vocational Training at Pratham Education Foundation. At Pratham, she led the vocational training arm, reaching over 70,000 young adults annually, in areas including Digital Literacy, Hospitality and Construction. She has also previously worked at Microsoft in Enterprise Sales and at Citibank as Product Manager. Anu graduated from Wharton with an MBA and has an undergraduate degree in Information Systems Management from Singapore Management University. During her MBA, she worked with the Tanzanian government as an education consultant and also worked in Education Strategy Consulting at Parthenon. Anu is based out of our San Francisco office and she lives in SF with her husband and loves to travel, hike and sing when she's not working.
Miriam Brady
Program Lead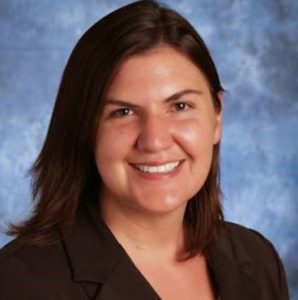 Miriam holds an MBA in Information Technology management, preceded by a Bachelor's of Science in Computer Information Technology. Miriam started her career in education working as a computer science teacher and Director of Technology.  During that time, she built a robotics program, expanded the computer science curricular opportunities, and ran the technology department; which included planning and implementing all new systems and devices along with managing the team that provide support to students, teachers and parents.  Miriam subsequently moved to Blackboard (an education software company) to work with schools and districts to design their systems and integrations to meet their unique needs.  While at Blackboard, Miriam learned of the Microsoft Philanthropies TEALS program and realized that would be a great opportunity to get back into the classroom and "keep her day job."  As a result, she became a volunteer teacher of an AP Computer Science course in the Los Angeles area.
In August of 2017, Miriam joined the TEALS team as the Rural and Distance Program Manager working to support our schools that require remote support primarily in rural areas until moving into her current role.
Program Team
Christine Matheney
Community & Partnership Program Manager

Christine led her first STEM educational event in 5th grade, when she taught younger girls about biofeedback. The intersection of STEM and education has been a pillar of her life ever since. Before joining Microsoft as a Developer Evangelist, Christine earned her B.S. in Electrical & Computer Engineering from Marquette University and spent time at Lawrence Berkeley National Lab and Tesla Motors. She has managed several programs at Microsoft including early-stage Startup Engagement, Azure for Education, and the Imagine Cup student competition. She has worked to promote diversity outreach and K-12 STEM programming through her partnerships with Girls Who Code and FIRST Robotics, and by presenting at the Grace Hopper Conference. Christine now pursues these passions as a part of the TEALS team, but outside of work, you'll find her fostering a puppy for Guide Dogs for the Blind, directing a Girl Scout Camp, or scuba diving.
Kenney Chan
Curriculum, Training and Instruction Program Manager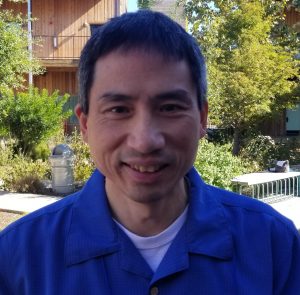 Kenney has a B.S. in Computer Science from Cornell University. He worked in industry for 17 years as a software engineer for a variety of companies ranging from startups to large multinational corporations. Kenney left industry to pursue a M.Ed. from the Harvard Graduate School of Education. After graduation, he taught computer science at Phillips Exeter Academy, an independent secondary boarding school. Kenney has worn a variety of hats at the Academy including academic scheduler, yoga instructor, and dormitory head, to name a few. Kenney joins TEALS as the Curriculum Manager to inspire the next generation of computer science teachers.
Operations Team
Kip Fern
Sr. Operations Program Manager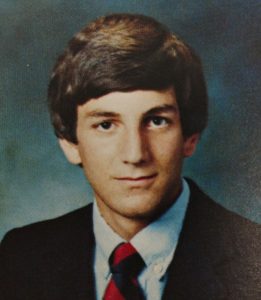 Kip graduated from MIT with B.S. and M.S. degrees in Computer Science. While at Microsoft, Kip was the very first program manager on the Microsoft Live@EDU program (now known as Office 365 Education), and he has also been a TEALS volunteer since 2012 teaching the Intro to CS course. A couple of other highlights in Kip's career were being the Development Director on the very first Wii game (Madden '07) while at EA Sports, and being the 4th employee at Concur, the worldwide leader in travel and expense management. When not teaching or helping to spread the word about TEALS, Kip can usually be found watching his Red Sox, Celtics, Bruins or Patriots winning a world championship.
Daran Tallarida
Operations Program Manager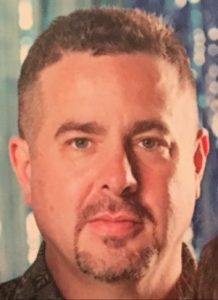 Daran graduated from Seminole State College with a B.S. in Information Systems Management.  He previously worked at Microsoft for over 10 years in a variety of technical positions and left when his family relocated to Florida. Daran has a passion for teaching and technology and while away from Microsoft, he founded a non-profit organization focusing on the training needs of adults with developmental disabilities. He also taught computer science and AP science courses to both middle and high school students. While at Microsoft, Daran worked in the Office Systems supportability group and was part of two Office launches. He also worked as a supportability program manager in the XBOX LIVE group working closely with product development on some cool and exciting dashboard features. One project that he was very excited to be part of was in helping the DreamSpark program bring the XNA Game Studio to the XBOX LIVE service. Daran is a firm believer in giving back to the community and believes that it takes very little of one's self to make a positive impact. One of Daran's favorite quotes is borrowed from Albert Einstein, with his own personal modifications. 'The ideals of life, to me, has never been about doing extraordinary things, but doing ordinary things in an extraordinary way.'
Field Team
Regional Manager Leads
Nathaniel Granor
Regional Manager Lead, East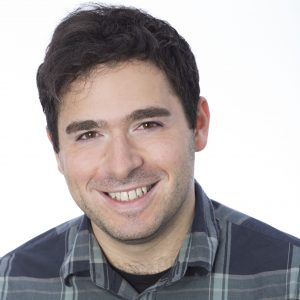 Nathaniel attended Yale University where he tried to major in a cappella singing, but was told it didn't count. Instead, Nathaniel picked up a B.S. in Computer Science and graduated in 2009. He spent 3 years as a program manager at Microsoft helping to create gorgeous and engaging experiences for SharePoint. During that time, he volunteered with TEALS as an Intro CS teacher at Cleveland High School in South Seattle. Nathaniel believes computer science teaches critical thinking and problem solving skills that are essential to understanding and participating in the modern world. All students deserve the opportunity to learn these skills.
Patrick O'Steen
Regional Manager Lead, Pacific Northwest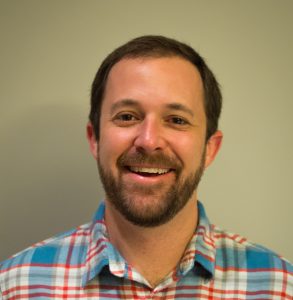 Patrick graduated with a B.A. in Mathematics-Physics from Whitman College in 2006.  The following year, he was a team lead and service member with AmeriCorps in Walla Walla, WA where he volunteered in a local elementary school.  After moving to Washington, DC for a Master's degree in Secondary Science Education from the George Washington University, Patrick began working in DC Public Schools at Woodrow Wilson High School as a physics and engineering teacher.  Through his experiences teaching and working with the school's FIRST Robotics team, he learned that his true passion is working to ensure that students everywhere have equal access to high-quality STEM education and teachers.  Patrick is inspired and motivated by the TEALS mission and excited to bring his background and experience to help the program grow.
Christal Thompson
Regional Manager Lead, South Central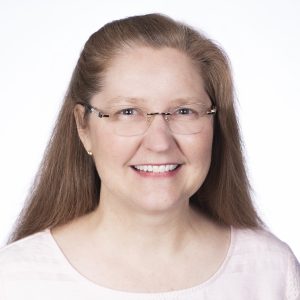 Christal has a heart for students interested in science, technology, engineering, and math. And working to develop our next generation of computer scientists is her passion. She received a B.S. in Computer Science from the University of North Dakota and an M.Ed. from Grand Canyon University. She taught computer science, math, and science spanning grades 7 – 12. Most recently she has supported STEM AP teachers in a suburban Houston school district through their Advanced Academics department. Prior to education, Christal worked in the Oil and Gas Industry as a computer programmer working her way up to a project manager and Sr. IT Consultant. She has been on international teams, award winning corporate teams, coordinated science fairs, coached computer programming teams, and presented at state and national conferences. In her free time when she isn't reading, she enjoys spending time with her family and cooking wonderfully bland food from her rural roots.
Regional Managers
Abby Perez
Regional Manager, San Antonio, TX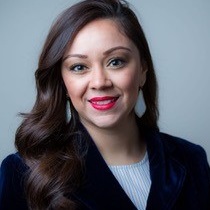 Abby has an undergraduate degree in Education from Texas A&M – San Antonio and has spent over a decade coordinating and implementing after school enrichment programs at the elementary level. As the after school curriculum chairwoman, Abby was responsible for facilitating in service trainings to staff and has also presented at state conferences. In 2017, Abby discovered a new interest in Information Technology and decided to take a turn in her career. She enrolled at Codeup, a full stack Java career accelerator, where she then became a Java Software Developer. As an advocate for STEM education, she is excited to be a part of an organization that is helping high schools build and grow sustainable computer science programs. Abby's ultimate goal as a TEALS regional manager is to help shape and integrate human endeavors by empowering high school minds to pursue tech-driven jobs of tomorrow. In her spare time, Abby enjoys staying active through physical fitness as well as working towards creating a better San Antonio through community involvement and volunteer work.
Aimee Rosato
Regional Manager, NY/NJ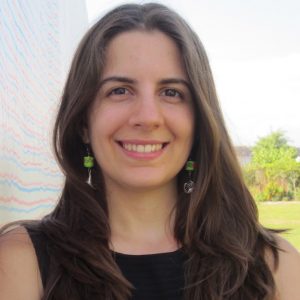 Aimee was always interested in computer science and math as a high school student, and took her first CS class in C as an undergraduate.  Her other interests led her to getting a B.A. degree in Anthropology from the University of Vermont in her home state, and eventually she found her new home in Queens, NY.  Aimee gained a M.S. Ed degree from the Bank Street College of Education after being a TFA Corps Member, and taught for five years as a special education teacher at charter and private schools in NYC while teaching herself to code on the side.  She is a passionate advocate for making curricula accessible to all types of learners, and is excited about expanding Computer Science to students throughout schools in NYC.  In her free time, you can find her cooking, keeping up with changes in JavaScript, and biking the occasional metric century.
Alex Pehler
Regional Manager, Madison, WI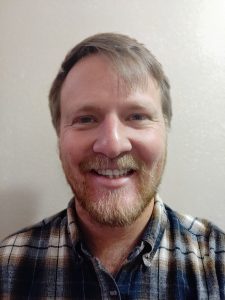 Alex received a BA in Mathematics and a Minor in Secondary Education from Luther College in Decorah, IA. He taught high school math in Bahrain, Wisconsin, and Costa Rica before joining the TEALS Team. He unfortunately didn't have a chance to learn about computer science until his senior year of undergrad where he took an Intro to Python Programming Course. Since then he has been passionate about learning and sharing knowledge of computer science with others. While teaching in Stoughton, Wisconsin he was able to work as a developer in a digital innovation lab where he gained great work experience about what it meant to be a programmer. He also helped to implement the TEALS Program at Stoughton High School. He looks forward to working with high schools and volunteers to create the best computer science program they can together. When not working, Alex enjoys the outdoors, music, and playing board games.
Allison Hartnett
Regional Manager, KC/MO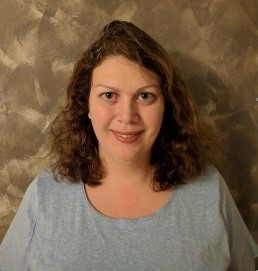 Allison has a BA in Physics and Math from William Jewell College. Afterwards, she obtained a MA in Math and a PhD in Physics and Math from University of Missouri – Kansas City. Allison has classroom experience in teaching physics, math and engineering classes mostly at the college level, but also for middle school and high school. She has also organized STEM (Science, Technology Engineering and Mathematics) experiences for high school students in collaboration with a colleges and community partners. Allison firmly believes that the future will require every person to understand computer science, if not specific languages, then the principles behind them. She is proud to be part of an organization that is helping to prepare students for that future.
Amber Pope
Regional Manager, AL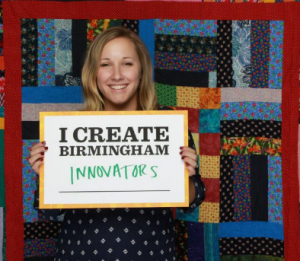 Amber Pope is a Birmingham, Alabama native who is very active in her community, especially in the areas of public education and tech innovation. She is a career social studies teacher with a passion for empowering her students. She earned a B.S. in Secondary Education and Social Science from UAB in 2008, an M.Ed from the University of Montevallo in 2011, and a post masters certificate in Instructional Leadership from Jacksonville State University in 2016. As a teacher, she lobbied for her school to be the first in Alabama to be a part of the TEALS program and ran her school's first coding club. She saw the impact that these initiatives had on students' abilities to create and problem-solve and was hooked. Since then, she has been an advocate for TEALS and the expansion of computer science education in Birmingham by working with community partners and school systems to support the program. In her role as a regional manager with TEALS, her ultimate goal is to expand and diversify the tech pipeline in Birmingham, k-12 and beyond.
Andrea Russo
Sr. Regional Manager, Rhode Island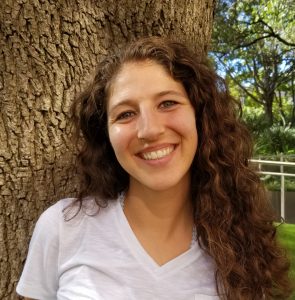 Andrea Russo is an experienced educator for the past 15 years in both the formal and informal settings. Previous to becoming involved with TEALS, Andrea was at the National Council of Technological Literacy. Before that she taught grades 6-12 in the largest school district in the country, NYC. During that time, she received grants from the NYAS to implement best practices in STEAM. She participated in the Scientist in Residence Program. She has worked on curriculum development projects through the American Museum of Natural History and the NY Hall of Science in Queens, NY. She participated in teacher educator training in Huntsville, Alabama in the Honeywell sponsored NASA educator camp. Prior to her teaching career, Andrea worked at the New York Botanical Garden in the continuing education department. Andrea holds a M.Ed. in Curriculum and Instruction in STEM and an M.S. in Science Education.
Andrew Spiece
Regional Manager, Michigan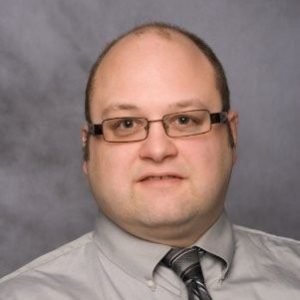 Andrews involvement with TEALS comes with a variety of technical educational experiences. He received his Bachelor of Arts in Mathematics and Computer Science from the University of Michigan. He also received his Masters of Education in Instructional Technology from Wayne State University. As a face to face teacher, he taught STEM curriculum for 8 years at the Brandon School District and then was one of the first full time online teachers to be hired in Michigan as an instructor of Mathematics and Computer Science for Michigan Virtual. In his spare time, he ran a FIRST Robotics team and led them to great success both in Michigan and Internationally.  In 2012, he was inducted into the Educator Hall of Fame for the Oakland County Competitive Robotics Association and in 2016 was the Woodie Flowers Finalist Award winner for the State of Michigan. Andrew is excited to be involved with TEALS to help bring Computer Science to Every High School.
Becky McCully
Regional Manager, Austin, TX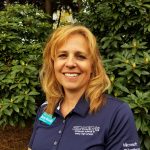 Becky has a B.S in Education from the University of Texas at Austin and an M.S. in Educational Technology from the University of Texas Rio Grande Valley. She started her career as a classroom teacher but was soon lured into a higher paying job as a COBOL programmer in an effort to save the world from the Y2K disaster. Once the disaster was averted, she discovered that she loved everything about programming and continued down the IT career path, teaching herself various languages along the way. The opportunity to work with her two passions of education and computer science at TEALS is a dream come true for Becky, who once ran an after school coding club for middle school students. When not spending time with her family, she volunteers and mentors students in her local public schools.
Brian Weinfeld
Regional Manager, Vancouver B.C.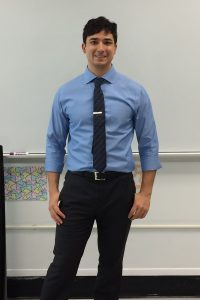 Brian graduated from Rutgers, The State University of New Jersey with a degree in computer science with the original goal of becoming a software developer. However, soon after graduating he discovered that half of all schools in the United States had no computer science program of any kind. He decided at that moment that he needed to give back to the community that had given him so much. After earning his master's in mathematics education, Brian was hired by one of the top public high schools in the United States with the sole goal of building their computer science program. Over the course of the next seven years Brian grew the program from one section with 12 students to six sections with over 100 students. During this time his students achieved a 100% passing rate on the AP Computer Science A and AP Computer Science: Principles exams. Brian is excited to be working with TEALS in the Vancouver region to provide even more opportunities for students to experience the amazing world of computer science.
Courtney Hodge
Regional Manager, Virginia/DC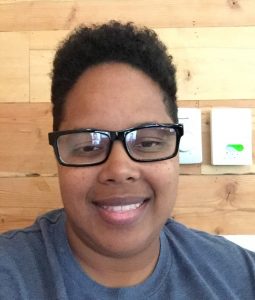 Courtney has a B.S. in Mathematics from North Carolina State University. In her sophomore year she began working with a summer program designed to expose elementary school students to the joys of math and science through experiential learning. Upon graduating she decided her efforts would be best spent at her former high school, teaching Geometry in the very classroom were she studied Geometry years before. Prior to becoming involved with TEALS, Courtney was a high school math teacher in Washington, DC and used Computer Programming in her math classes to help her students develop their critical thinking and problem solving abilities. Courtney is excited to be involved with TEALS and furthering the mission of having Computer Science in Every High School.
Dan Stormont
Regional Manager, Tucson, AZ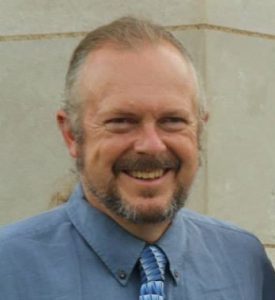 Dan Stormont has been involved in computing in one form or another for most of his life. He has a BS in Computer Engineering from the University of Arizona, a MS in Electrical Engineering from the University of New Mexico, and the Electrical Engineer degree from Utah State University, where he specialized in applications of autonomous robots to urban search and rescue. Dan has worked in both the public and private sectors. He served in the US Air Force as an avionics maintenance technician, computer engineer, and taught Air Force ROTC classes. He supported WAN and web acceleration devices for Juniper Networks and worked in professional services at Perceptive Pixel – the company that built what is now known as the Microsoft Surface Hub. He was a program instructor with the Pima County Public Library, where he trained tweens, teens, and adults in business and tech skills. Most recently, he was the green living co-op manager for Watershed Management Group, a non-profit organization dedicated to sustainable living in the Sonoran Desert. Dan was excited to be involved with the TEALS team because he thinks the logical thinking, persistence, and creativity needed for computer science are essential skills for every high school student – even if they don't decide to pursue a future in the tech field.
DaQuan Bashir
Regional Manager, NY/NJ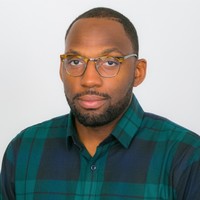 Bashir has a Dual B.A. in Computer Science from Rutgers University (Newark) and The New Jersey Institute of Technology, a M.S. in Higher Education Administration from Walden University, and is currently studying to receive a Ed.D in Educational Leadership from Saint Peters University .  He began his career as an educator wearing multiple hats within the realm of STEM for a number of high schools in Newark, NJ.  Bashir firmly believes in the mission of TEALS and is excited to take part in working to increase access to CS education for students and teachers around the country.  Outside of the office, Bashir enjoys spending time with his family and running.
Dennis Michaud
Regional Manager, Massachusetts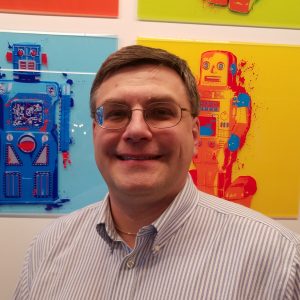 Dennis received his first computer at the age of 14 on Valentine's Day, and it was the dawn of a new love for him that still burns brightly today.  He brings to TEALS a decade of experience teaching high school mathematics and computer science in Massachusetts.  Prior to teaching, he worked in the software industry for four years as a Quality Engineer at The MathWorks. Dennis is an undergraduate alumnus of Northeastern University and holds a Ph.D. in Chemical Engineering from the University of Delaware.
Emilie Barnard
Regional Manager, Pacific Northwest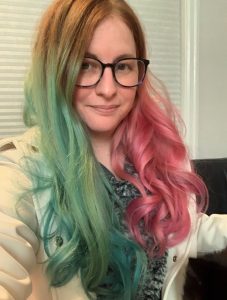 Emilie was a first-generation college student who graduated from UC Santa Barbara with B.S. and M.S. degrees in Computer Science, plus a B.A. in Mathematics. During her graduate studies, Emilie served as a Teaching Assistant for UCSB's Intro CS course. She fell in love with teaching CS, and later had the opportunity to teach the same course at UCSB as the Instructor of Record. After moving to the SF Bay Area, Emilie worked with Girls Who Code and as an Adjunct Professor at Foothill College. In 2018 she relocated to Seattle with her cat and began teaching CS at North Seattle College. Emilie then joined the passionate and dedicated team at TEALS in 2019. She firmly believes that everyone should have the opportunity to explore the amazing field of CS, and is honored to be part of the TEALS mission to bring CS education to all.
Grace Waylen
Regional Manager, Pacific Northwest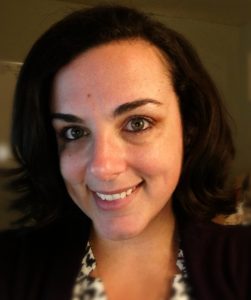 Grace received her Master's of Science in Education from Florida State University before packing up her books and cat and moving out to the Pacific Northwest. She started her career working with English language learners while getting her special education endorsement from the University of Washington.  Grace rediscovered her love for computer science while completing a computational thinking course. She had the opportunity to incorporate computer science into her work as a classroom teacher, a resource room teacher, and a curriculum developer. She is enjoying learning Java at a local college. A National Board Certified Teacher, Grace  is excited to bring her background working with a variety of learners to the TEALS team. In her free time Grace likes to make music and play board games.
Gustavo Arriaga
Regional Manager, El Paso, TX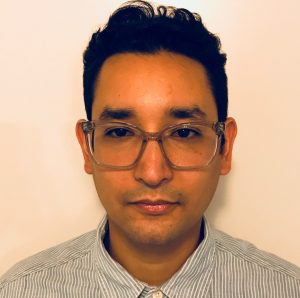 Gustavo earned both his B.S. in Psychology and Ph.D. in Neurobiology from Duke University. He learned computer science during graduate school to develop custom software for high-throughput bioacoustics data processing and to program robots to automate laboratory experiments. After leaving the lab bench he co-founded the digital literacy and fabrication community center Fab El Paso, where he has developed and taught workshops at the nexus of technology, art and fun over the past four years. He's been a local champion of democratizing digital literacy in the educational ecosystem around the Borderplex and is looking forward to working with the budding tech sector and area schools to spread empowerment through computer science.
Helen Henry
Sr. Regional Manager, Oregon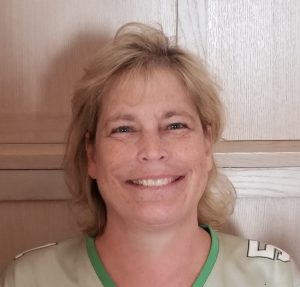 Helen started her computer science education at the age of 8 when her father installed the first-ever, computer classroom in her family's garage in the 1970s. After graduating from UC at Davis in Computer Science and Mathematics, she became the youngest Systems Engineer every hired by Hewlett Packard.  Helen's obvious love for education and computer science shows up in her educational background (Master in Teaching with endorsements in both high school math and elementary education), her volunteer experience (PTA President, Mountains to Sound Greenway, Future Business Leaders of America), and her professional experience (System Engineer, math teacher, and AP Computer Science TEALS teacher).  After 11 years of teaching, Helen is excited to reach a much larger student audience and share her love of computer science!
Joey Knapp
Regional Manager, Bay Area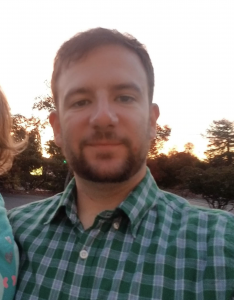 Joey is excited to help bring Computer Science to more students because the world needs more creative, collaborative problem solvers. And everyone should learn recursion. Before joining TEALS, Joey taught in the SF Bay Area for 6 years. He has worked in two independent high schools, and was a founding computing teacher of a K-8 charter school. Joey has taught CS and math, and did a lot of work in makerspaces including coaching an underwater robotics team. Joey served in the US Army before earning his B.S. in Computer Science from The City College of New York. Joey enjoys spending time with his family, playing board games, and building things in his garage. His favorite book is The Once and Future King.
Kathlynn Ly
Regional Manager, Northern California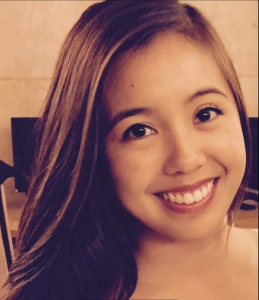 Kathlynn has a B.S. in Mathematics from UC Los Angeles and M.A. in Education from Harvard University. Prior to becoming involved with TEALS, she spent time teaching math in urban schools, tutoring and mentoring first generation students in after school programs, and volunteering with non-profit organizations to create access to educational opportunities for minority groups. Kathlynn is also a strong advocate for the S.T.E.M. fields, and believes that promoting interest in those areas is essential for the upcoming generations. She is excited to be involved with TEALS and working with an inspiring, driven team to continue her passion in creating access to C.S. education.
Keithe Williams
Regional Manager, Pacific Northwest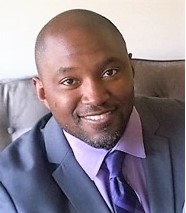 Keithe graduated from Kennesaw State University with an MBA.  He also holds B.S. degrees in Computer Information Systems and in Management from Park University.  Keithe served honorably in the United States Air Force, completing tours of duty in the US, Japan and Saudi Arabia during Operation Desert Shield.  During his professional career in technology with Interland Inc. (now a division of Web.com) and Microsoft, Keithe performed roles in Systems Administration/Engineering, Data Center Operations, Web Platform Architecture and Business Management, working his way up to Sr. Manager over multiple departments.  After 17 years in IT he decided to follow his passion and pursue a career in Education.  Over the next 4 years he began teaching multiple Computer Science classes (Web Design, Intro to Digital Technology, Computer Science Principles and APCS-A) at South Gwinnett High School in Snellville, Georgia.  In his spare time Keithe enjoys spending time with his family, traveling, working out and going to the movies.
Kit Fuderich
Regional Manager, Pacific Northwest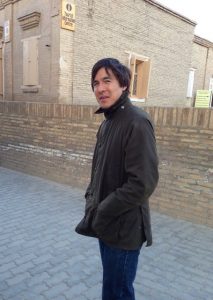 Kit was born in Amherst, Massachusetts and grew up attending schools in Pakistan, Croatia and Switzerland. He has an undergraduate degree from Williams College in Psychology as well as a M.Ed. from the University of Massachusetts, Amherst in Learning, Media and Technology. Upon completing his graduate studies Kit taught ESL to post-secondary learners in Thailand prior to spending time working in independent schools both on the east and west coast. As a classroom teacher he has taught STEM related classes and workshops in programming, robotics, film making and 3D design. During his tenure at independent schools he also led programs for First Tech Challenge and LEGO robotics teams as well as coached tennis, soccer, lacrosse and squash. Additionally, he has also authored curriculum pieces to teach general technology skills, programming, robotics, as well as 3D design both for the schools he has worked at and externally. Kit believes STEM education is important for developing 21st century problem solving skills as well as a creative mindset which extends across all subject areas. During his free time, he enjoys playing tennis, soccer and snowboarding as well as painting and taking care of the hot chili peppers in his garden.
Lucia Berliner
Regional Manager, NY/NJ
Lucia is committed to expanding opportunities for youth and connecting community members with students in their regions. She has over a decade of experience as an educator in formal and informal settings, including time with Teach for America, the Boys and Girls Club of America, and Michelle Obama's Turnaround Arts program. Lucia has previously worked as a full-time classroom teacher; created and implemented after-school and summer enrichment programs; served as a high school mentor through the College Admissions Project; facilitated teacher trainings; and supported volunteers within the education sector. Most recently, Lucia obtained her Ed.M. with a focus on technology in education and social impact from the Harvard Graduate School of Education. She received her B.A. from Hobart and William Smith Colleges. Lucia is thrilled to have the opportunity to spend her days supporting teachers and volunteers in giving students the tools to shape our future.
Mark Bender
Regional Manager, CO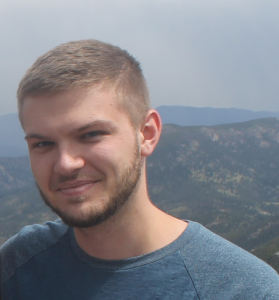 Mark has a B.S. in Business and is a graduate student of Computer and Information Technology at the University of Pennsylvania. Mark believes that CS has immense practical value and is also a deep and engaging framework for all students to hone their problem solving and critical thinking skills. Mark started sharing his love of learning as a tutor, and soon after, as a high school Math Teacher in Colorado. As an educator, Mark began to see a gap in CS opportunities for students, leading him and a fellow teacher to develop and teach a project-based course focused on Python. Mark became a founding member of the high school's STEM department, helping guide school technology, supporting student clubs, and co-coaching the Robotics team. Mark previously played a key role in a small tech startup, wearing many hats in technology, marketing, and finance. Mark is excited to continue his passion in CS education to provide more students with opportunities in Colorado and Wyoming. When Mark isn't working or studying, he loves spending time with his daughter, watching her learn and laugh.
Mark Zachar
Regional Manager, Milwaukee WI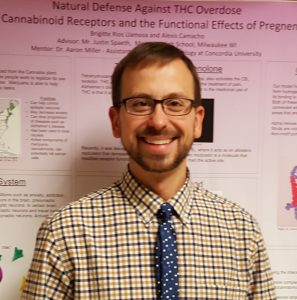 Mark hails from Chicago, currently lives in Milwaukee, and has also lived in Baltimore, and overseas.  Mark has his Master of Arts in Teaching from UMBC and undergraduate degrees Chemical and Environmental Engineering from IIT.  He fell in love with the teaching vocation while serving as a Peace Corps Volunteer for two years in a small rural village in Ghana, West Africa.  Before joining the Peace Corps Mark was a civil and environmental engineer with the City of Chicago.  Mark is a passionate educator with several years of experience in science, technology, engineering and mathematics (STEM) education.  His goal is to develop students' passions for science, engineering, and technology to cultivate the next generation of innovative scientists and engineers.  When Mark is not teaching or coordinating teachers, he runs marathons, kayaks, tinkers with home improvement, and raises his two young sons to be nerdy adventurers.
Nagma Meharali
Regional Manager, Houston, TX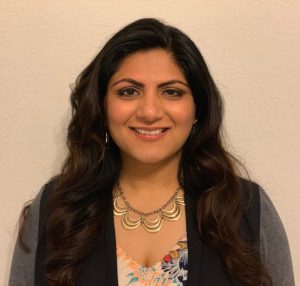 Nagma believes every student has the ability to learn the art of programming. However, as a young girl, she did not hold that belief about herself. It took ten years, several excellent teachers, and a stronger growth mindset for her to come to the realization that she was in fact, a scientist at heart. After graduating from Stanford University with a Masters in Education, she worked as a classroom teacher with students from diverse backgrounds. While teaching, Nagma earned a Masters in Management Information Systems, which further nurtured her passion for Computer Science. She shared her newfound knowledge by leading the first Python classes on campus. Now, she is excited to combine her love of the classroom with her love for programming in order to influence the future of technology. In her spare time, Nagma contributes to her community as a National Project Manager by using data analytics to improve services offered to thousands of people. She also enjoys travelling, trying new foods, and taking long walks with her family, including her 2-year old dog, Lucky.
Nancy Mahlen
Regional Manager, North Dakota
Nancy has long been interested in technology, science, and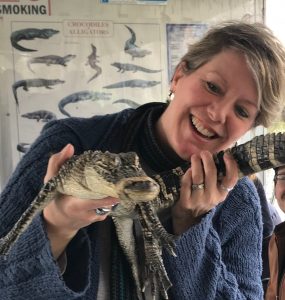 education – and loves that "Aha!" moment when her students learn something new. Her enthusiasm for teaching started in graduate school at the University of Wisconsin-Madison where she enjoyed the challenge of stimulating interest in geology and related sciences among students majoring in other subjects. After completing her Ph.D. in geochemistry, she moved to upstate New York, earned a Masters of Education, and taught high school and college level geology, biology, physics, and environmental science in Rochester and Geneseo. Pursuit of a graduate degree in Computer Science brought Nancy to Fargo, where she is engaging in efforts to promote computer science in North Dakota schools – and TEALS is a great fit toward that goal! Nancy is excited to grow with the Fargo community and TEALS while continuing her life-long journey in STEM education.
Qianqian Lin
Regional Manager, Southern California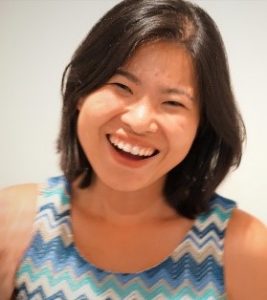 Qianqian stumbled into computer science when she applied to a random summer program in high school, looking to get away from home for a few months. After an amazing summer coding and learning about the tech industry, she was hooked and went on to major in Computer Science and Mathematics at Wesleyan University. After graduation, she took a teaching fellowship, earning her MA in Mathematics Education and teaching for two years in Brooklyn.  In that time, she piloted an Intro to Programming course, teaching Snap to every 7th grader at the school. She recently received her MBA from UCLA Anderson, where she focused on strategy and operations in social enterprises. She is excited to put her experience to good use with TEALS and empower every student to have the same opportunities that she has had. In her free time, Qianqian loves to hike, play strategy board games, and seek out the best hole-in-the-wall restaurants.
Rachel Huang
Regional Manager, Pacific Northwest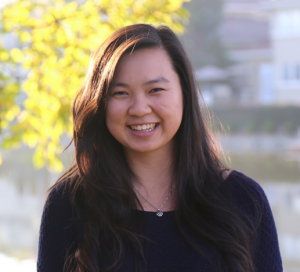 Rachel graduated from UC Berkeley with undergraduate degrees in Computer Science and Cognitive Science in Fall 2016. As a freshman, she was uncertain what to do and so took a computer science course, CS10, on a whim. It was a game-changer and she then proceeded to lab assist, TA, and Head TA for the course in her consecutive years. Rachel has also spent a summer as a software engineer intern and doing research on virtual reality. She is excited to be involved with TEALS as she believes that everyone should have the opportunity to learn computer science. She is also excited to explore the Pacific Northwest and spot all the wonderful dogs it has to offer.
Robert Carmichael
Regional Manager, Dallas, TX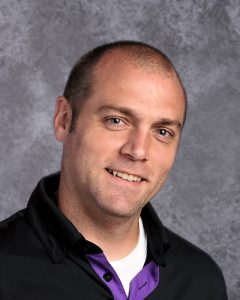 Robert Carmichael has a B.S in Mathematics and minor in computer science from Tarleton State University. He taught high school math for ten years, before transitioning into computer science, thanks to the University of Texas program, We Teach CS. After teaching computer science for one year, Robert developed an outreach program where high school students mentored middle school students on physical computing with Raspberry PI's. He is passionate that every student is exposed to computer science and is excited about working for TEALS to help spread computer science in every high school.
Tonya Davis
Regional Manager, Houston, TX

Tonya graduated from Washington University in St. Louis with a BS in Computer Science and started her career as a Marketing Representative for IBM selling computers, software, and services to the Education Industry when classroom computers and technology were first being installed and 640K in an IBM PC was a BIG deal! She later obtained a MBA in Management/Marketing also from Washington University in St. Louis, accepted a position with Texas Instruments as a Senior Product Manager in Digital Signal Processing and made the move to Texas. Since leaving TI, Tonya has pursued volunteer and service opportunities in neighborhood communities, education, and fund-raising. Her classroom experience includes seven years teaching math and computer science in high schools and advocating for STEM education through clubs, field trips, and summer camps. Over the years, she has been privileged to be involved with Workforce Development and Training programs at the secondary and post-secondary levels and is keenly aware of the humongous gap in industry needs for Computer Science skills and the availability of talent to meet those needs. She is passionate about closing that gap and is thrilled to be involved with TEALS to make an impact in the Computer Science education space.
Shanita Scott
Regional Manager, Michigan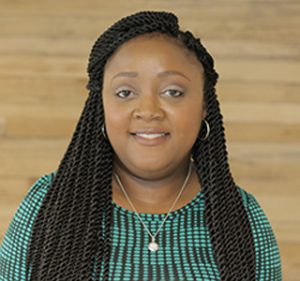 Shanita holds a Bachelor of Science degree in Management Information Systems, a Master of Education degree in Special Education, and an Education Specialist degree in Education Leadership from Oakland University. She also holds a Master of Arts in Teaching in Secondary Business Education and Speech from Wayne State University. She is an avid seeker of knowledge and has made it her lifelong goal to make sure that all students have access to a quality education, especially in the STEM areas. Before joining TEALS in 2019, she was a classroom teacher for 15 years and taught a variety of classes including accounting, personal finance, web design, and computer programming. She comes with experience teaching in public and private schools in urban, suburban, and rural areas. In addition to teaching, Shanita also worked as a software engineer and business analyst for GE Digital and Ford Motor Company. Shanita is so excited to be a part of the TEALS team and to help build and grow computer science programs in high schools across the metro Detroit area.
Tracey Wilson
Regional Manager, Southeast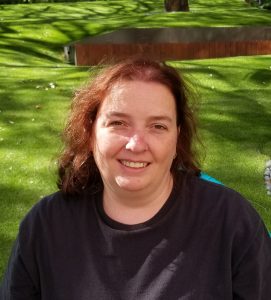 Tracey has a B.S. and M.S. degree in Computer Science from the University of West Georgia and also holds a Master's degree in Education.  She has worked as a Network Engineer and in tech support before spending 13 years teaching high school computer science courses at The Central Educational Center in Newnan, GA. She also volunteers as a mentor for UCode @ UWG, an organization that brings CS opportunities to kids 7-17 one Saturday a month. Tracey strongly believes the problem solving and critical thinking skills CS classes teach are important for all students no matter what their future may hold. When not working to promote CS in all schools Tracey spends her free time playing video games with her boys and reading.
Program Assistants
Tania Zatz-Gilman
Sr. Program Assistant, East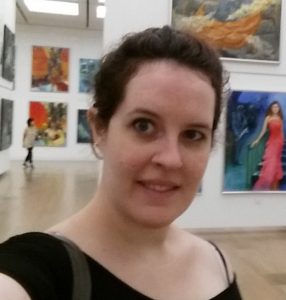 Prior to being involved with the TEALS team, Tania handled catering and event planning for the Facilities team at Microsoft in New York. As the tech industry continues to develop and grow, she thinks it's very important for current high school students to have the option to learn Computer Science, and be made aware that this could be a potential career path. Since she never had the opportunity to learn Computer Science in school herself, she is very excited to be involved with TEALS, and to use/expand her skill set to assist the program to succeed and grow.
J-Mag Guthrie
Program Assistant, South Central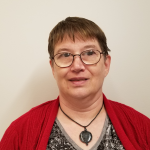 J-Mag has an Associate's of Applied Science degree in Java Programming from Houston Community College which they received as a non-traditional student after having worked many years as a programmer for government and industry. They also co-owned and operated a dial-up ISP until competition from cable and DSL made that non-viable. J-Mag learned to code at the age of thirteen through a collegiate program in their hometown of Aberdeen, SD. They believe coding is empowerment and that the ability to boss computers around is life-affirming, as well as being a useful and marketable skill. For fun, they sing with a Sweet Adelines chorus, and write fiction and poetry.
Matt Paulson
Program Assistant, Pacific Northwest

Matt received his B.A. from Western Washington University in Economics/Environmental Studies. With his passion for computers and technology, Matt has made his way around Microsoft by working with several teams: Windows Marketing, CELA, and Windows Dev. Being lucky enough to have CS courses available in high school, he truly understands the importance of CS education for all. TEALS is the perfect place for Matt to continue to grow his own CS skills and help empower future generations.
Nicole Williams
Program Assistant, Great Lakes
Nicole is a native Washingtonian. She was born in Mount Vernon, WA and raised in Lynnwood. Nicole has a passion for helping those in need. She enjoys connecting with non-profit groups that specifically serve underprivileged youth with educating them on problem solving, educational resources, and opportunities that set them up for success as they enter adulthood. Prior to being involved with TEALS, Nicole supported the data reporting needs of the Azure Stack team at Microsoft. With Computer Science being one of the top ten popular college majors in the world, Nicole is a firm believer that every student should have an opportunity to learn about Computer Science in order to grow with technology over time and maximize their chances of success in the event they do choose Computer Science as a career path.