T-Shirt orders must meet the following guidelines to ensure no delays occur:
NOTE: T-shirts are for Co-Teach and Lab Support classes. These shirts can be ordered for each class with a TEALS volunteer,* and are to be designed by the students! Shirts go to classroom teachers, students, and volunteers if they so choose.
* If your team supports more than one section of a course (e.g. The classroom teacher teaches another section later in the day without volunteers), then your classroom teacher should see multiple classrooms in their TEALS Dashboard, and be able to enter that single design for each classroom. If these separate classes aren't showing up, contact your Regional Manager.
* If your school has multiple sections supported by different volunteer teams, then each team may submit a separate design and order form.
STEP 1: CREATE AN ACCOUNT at https://www.uberprints.com/
STEP 2: DESIGN YOUR T-SHIRT using the following template:
https://www.uberprints.com/studio?tid=11010
*IMPORTANT T-shirt with a color of either 'White' or 'Yellow' will use the American Apparel brand where all other supported colors will use the Tultex brand T-shirt
*NOTE FOR LADY SIZES
Lady sizes are fitted. We ordering a size larger than you think.
Additionally, if any ladies sizes are chosen, the colors are further limited and do not include:
Ginger
Heather Royal
Heather Denim
Heather Charcoal
So if you are ordering a combination of Unisex and Ladies T-Shirts, you must choose a color that is allowed for Ladies.
* FRONT:
Designs are limited to ONE COLOR.

Designs are printed on the FRONT only.  They will not be printed on the back
Add text and image using the design tool
You MUST include your full School Name, and Class name. Mascot is optional.
(Example: LaSalle High School, Jaguars, Intro to Computer Science or AP Computer Science. Please do not abbreviate to 'CS')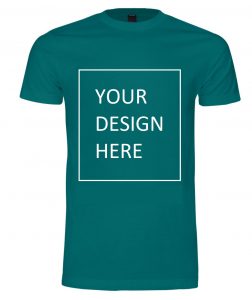 * BACK (default text):
Additional text/images will not be printed on the back
The back of all shirts will include the TEALS logo. You can change the color of the white print, but nothing else.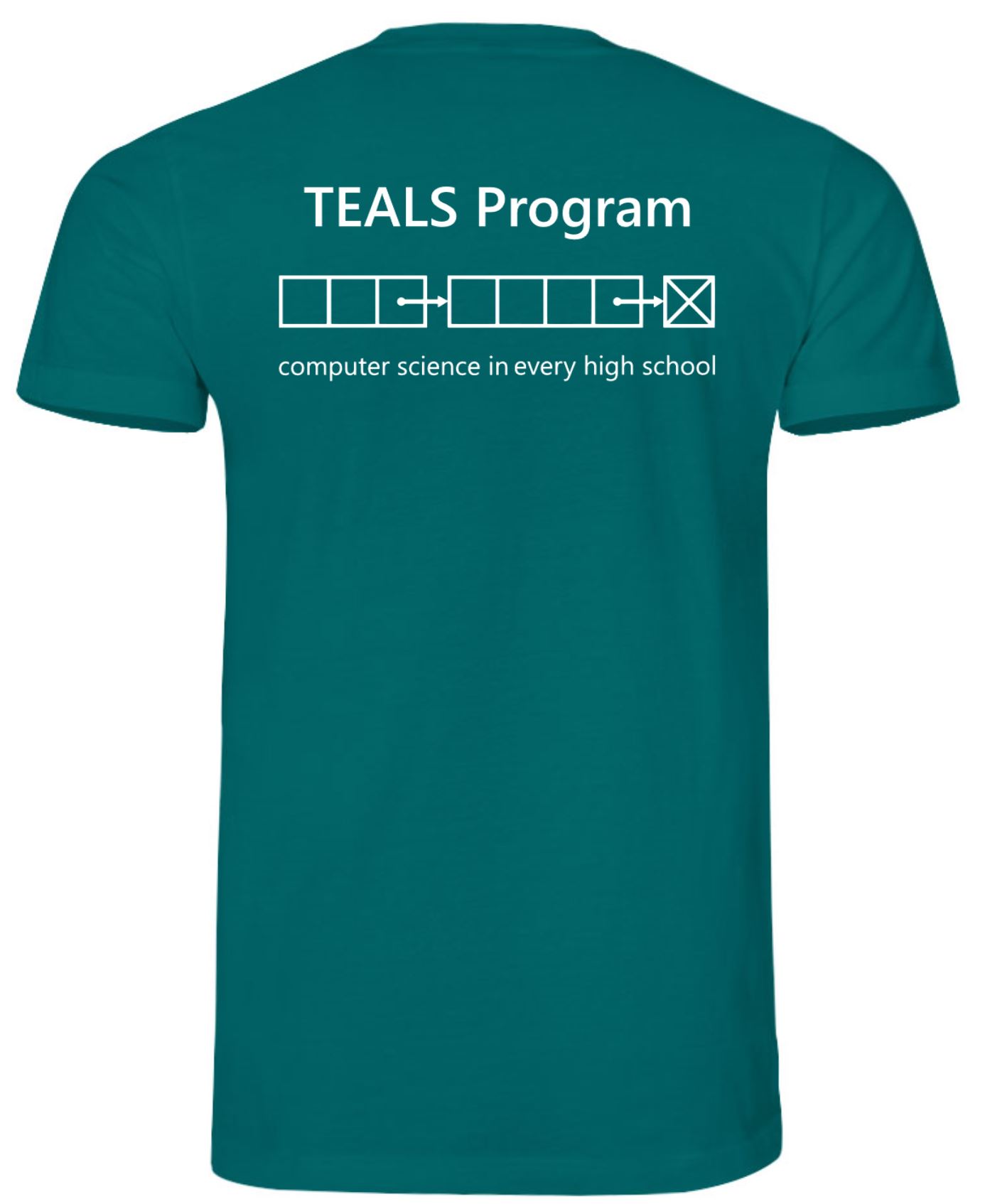 * SLEEVE:
There must be no changes to the right-hand sleeve that includes the MICROSOFT PHILANTHROPIES logo as Microsoft Philanthropies is the primary sponsor of the TEALS program.
The color of this logo will match the chosen design color on the front of the T-Shirt.
STEP 3: SAVE DESIGN
* Once your design is completed, use the SAVE/LOAD tab to SAVE the design
* NAME and SAVE your design using the following template:
SCHOOL_CLASSTYPE_FULL/SPRING_YEAR
* EX: RAINIERBEACH_AP_FULL_2018_2019
* Once the design is SAVED, go to the "My Designs" section under the "Account" tab at the top of the page to preview your design.
* Click on the "Details/Order" button to view the design.  Copy and take note of the 6-7 digit code found at the end of the design URL page.
* You will have to insert this code into the order submission form on your TEALS Dashboard (described in STEP 4 below).
* EX: http://www.uberprints.com/account/viewdesign/681653
STEP 4: SUBMIT ORDER TO TEALS via your TEALS Dashbaord
* Sign in to your TEALS Dashboard
* Under 'Teaching Team(s)' (for classroom teachers) click on 'Class T-Shirt Order Form'
* Fill in all the required information including your class T-shirt sizes and click 'Submit'
**Let us know if you only want unisex sizes**
* T-Shirts can be ordered for the volunteers, classroom teachers and students of the CS class
* T-Shirt Sizes range from S-XXXL
* Please allow up to 4 – 6 weeks for processing and shipping
STEP 5: DESIGN APPROVAL
* UberPrints will review all designs for final approval. If there are any issues with the design, a representative will be in contact with you.
STEP 6: RECEIVE T-SHIRTS
* T-shirts will be delivered directly to the school 4 – 6 weeks after you have submitted your order to TEALS.
* ENJOY!!