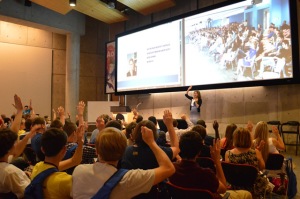 Highlights:
What: The Computer Science Opportunity Fair is an exploratory event for high school students studying computer science in DC and Loudoun County through the TEALS program. The goal is to provide a venue for students to learn more about the varied and exciting college and career paths in computer science. There will be speakers from the tech community, product demos and activities. We aim to excite students about the different career opportunities that result from the CS pathway.
When: Wednesday May 28th, 2014. 9:30am – 2:30pm
Where: AOL, 22000 AOL Way, Dulles VA 20166
Who: Over 600 high school students from around DC and Northern VA who have been learning computer science (CS) through TEALS classes. Over 20 companies, universities, and organizations will participate.
Program Elements:
Computer Science Opportunity Fair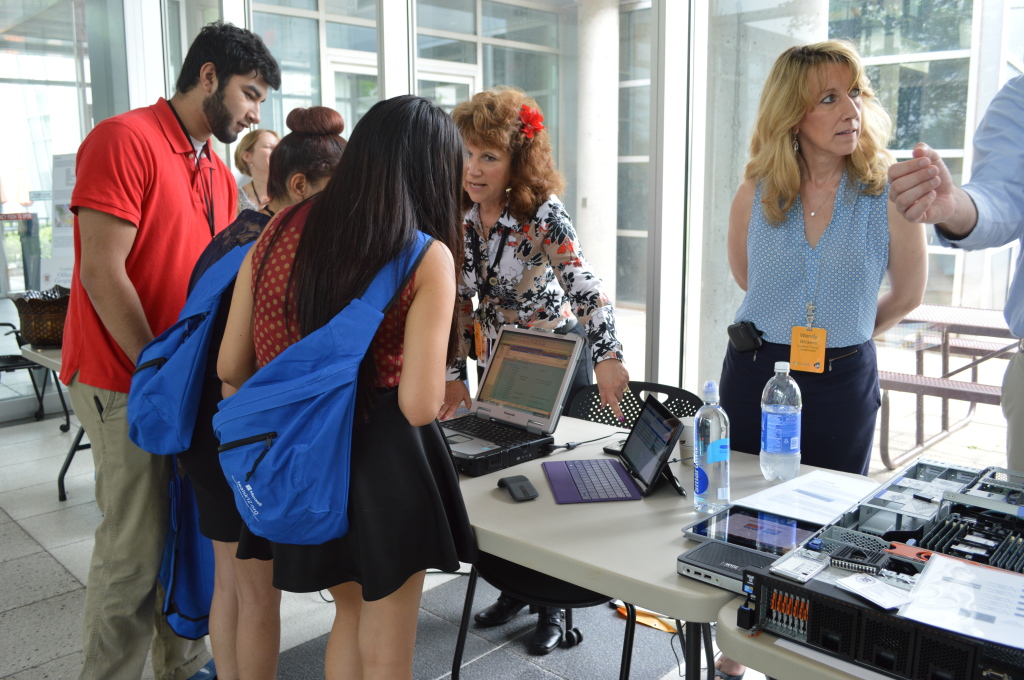 Engineers from NYC tech companies, game studios, college CS departments, and STEM non-profits will host information booths, share their experiences, demo their latest products and developments, and answer student questions. Students may even walk away with handouts and swag! Presenters include Microsoft, AOL, VMWare, Verizon, George Mason University, University of Maryland, and many more!
Speaker Panel
A panel discussion featuring a diverse group of technologists and entrepreneurs will discuss how computer science and technology have propelled their careers. The speakers represent career paths, projects, and industries, demonstrating that computer science is relevant to all types of careers, from fashion to social media to health! Students are encouraged to research the participants and prepare appropriate questions for the Q&A session during the panel.
Lunch
Lunch will be provided for all participants. During lunch, students are encouraged to eat with presenters from the fair and engage in deeper conversations about computer science, college, career paths, and other interests.
Agenda
| | |
| --- | --- |
| 9:30 – 10:00 | Arrive/Check-in |
| 10:00 – 10:15 | Welcome |
| 10:20 – 12:00 | Opportunity Fair |
| 12:00 – 12:45 | Lunch |
| 1:00 – 2:00 | Speaker Panel |
| 2:00 – 2:15 | Wrap-up and Raffle |
| 2:15 – 2:30 | Depart |
What was it like last year? Last year's program in Loudoun County was much smaller, but we've been running similar large-scale events in the Seattle area for several years. Below are some words and images documenting those events:
(Click here for information for presenters.)
Information for Schools
Location
AOL is located at 22000 AOL Way in Dulles, VA.
Schools should come to the main HQ building for check-in. Busses may stay and park in the nearby lot, or leave and return at the end of the day.
Lunch
TEALS will provide lunch for all students, chaperones, and volunteer participants.

There will be vegetarian and vegan options.

Individuals

with allergies or additional dietary restrictions are advised to bring their own lunch.
Expectations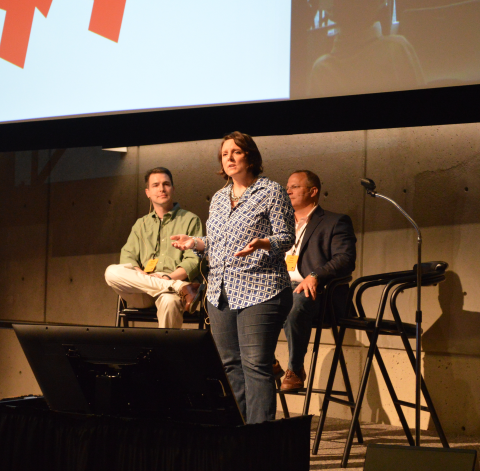 Everyone in attendance must sign the Microsoft

photo release form

. This form must be signed (by a parent or guardian for students under 18) and returned to [tealspop @ Microsoft [dot] com ] – at latest – a week prior to the event, or brought to the check-in table at the event. Students or chaperones who do not sign this form cannot attend.
We will have pre-printed badges for everyone who registers ahead of time. Each school is responsible to provide – at latest – a week prior to the event a complete list of students and chaperones (first and last name) who will attend.
Schools are responsible to clear field trip participation with parents (permission slips, etc.) and arrange transportation.
We expect chaperones and teachers to be aware of student whereabouts at all times.
Visiting AOL's corporate campus is a privilege; all students are expected to dress and behave appropriately. Neighboring rooms in the conferencing center may be hosting events for business guests, executives or dignitaries.
It is our hope that students will show up enthusiastic about this opportunity to learn from some amazing people!