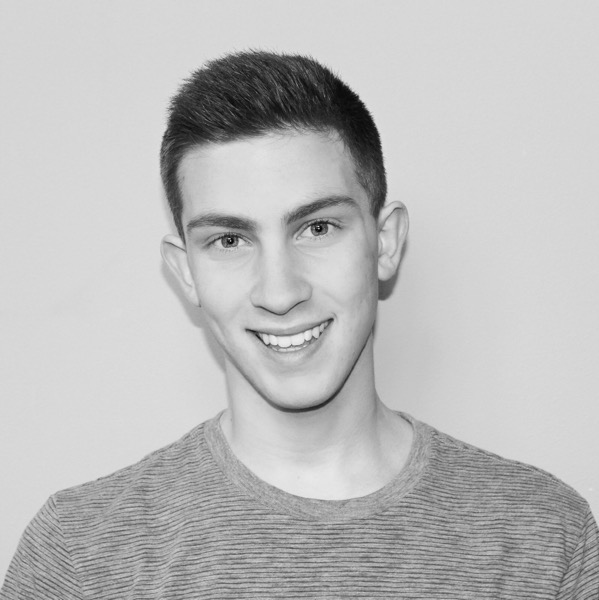 Duncan Deutsch
Duncan Deutsch first took a computer science class through TEALS at Mt. Si High School in Washington State. Although he had taught himself some programming skills, the hands-on learning in his TEALS (Technology Education and Literacy in Schools) class inspired him to study computer science at the University of Washington, where he recently graduated. What's more, it sparked a dedication to advocacy for computer science education.
---
TEALS aims to ensure every child in the United States has access to computer science education by pairing industry professionals with classroom teachers to create sustainable CS programs.
When I was in 5th grade, two friends and I decided to make a video game. We didn't have a teacher or even online tutorials—we bought books on coding and figured it out ourselves. We were thrilled with what we'd made, but when I think back on my enthusiasm for and interest in computer science, I wish I'd had the opportunity to study it earlier.
Then during my junior year of high school, I got to take an AP Computer Science class through TEALS. Finally, someone sat me down and explained not just the basics of coding I'd pieced together on my own but everything beyond—including the skills to make something I'm really proud of. All of a sudden it was like, "Wow, I can program this!"
Ever since then, I've dedicated myself to allowing other young people to feel that excitement and empowerment.
Not only did TEALS provide a solid computer science education, I got to learn in a hands-on way from computer science professionals. Having someone with industry experience teach me made all the difference.
I tried to bring that project-based approach to learning to the three years I spent as a teaching assistant in the computer science department at the University of Washington. Students would visit me in the lab with problems they were wrestling with, and sometimes they were so frustrated that they wanted to give up. But one-on-one teaching and support to walk them through difficult concepts can steer them in the right direction and even inspire them to pursue computer science—just like the encouragement and individual attention we got in TEALS.
No matter how much you try to avoid it, and no matter what field you work or study in, our world is becoming more tech-dependent. Young people have to learn computer science skills to be prepared for the future. And we have to start computer science education early.
That is why I will continue to advocate for computer science education like TEALS. I want all the students who were like me, who had an early interest in computer science, to have the chance to explore CS. And I want students who might be curious about computer science but afraid to approach it to have a really good foundation and experience in the field.
Sometimes I think about the students I interacted with in the Hour of Code events where I volunteered, the college courses I helped teach, the STEM conference where I spoke or the robotics club I cofounded. One person's enthusiasm and gift of teaching can create a ripple effect we could never foresee. Someone I impacted might now be making a difference in another young person's life. I hope so. I want to do something big, something important and something meaningful with my computer science skills.