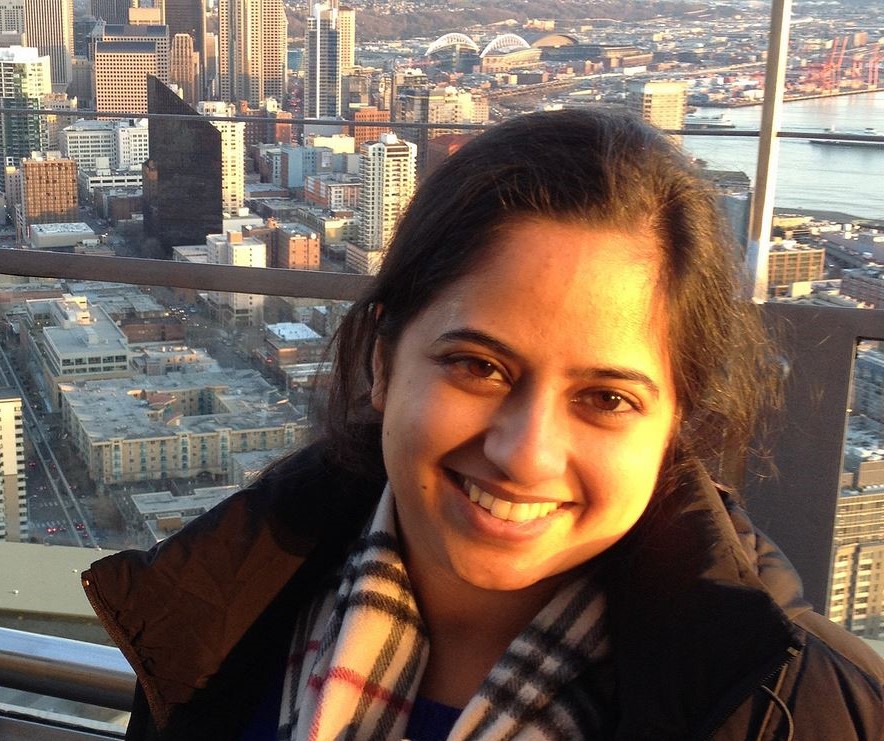 Arti Gupta
Arti Gupta, a software development engineer at Microsoft, is also a volunteer teacher in a TEALS AP Computer Science class. TEALS relies on industry volunteers from more than 400 companies to co-teach CS with classroom teachers in high schools across the country. Arti has volunteered for two years at Woodinville High School in Washington State, where it's no exaggeration to say she has changed the lives of her students.
---
Everyone wants to make a difference in the world; I'm no exception. When I was looking for a way to leave my mark, I thought of the support I received from professors and TAs when I first discovered computer science. They are a big reason I stuck with this tough path in school and pursued it as a career.
I wanted to be that encouraging force, giving confidence and skills to young people to pursue computer science. With TEALS, I directly impact the lives of students while also building a sustainable CS program that will impact generations to come.
But the influence my fellow volunteer teachers and I have goes beyond teaching kids to code. We're changing students' minds about what a career in computer science can be—and what a programmer can look like.
My being a woman who's a software development engineer is not lost on my students. Young women have told me I'm a role model for them. Having someone like me, who is successful and happy in a programming career, to look up to shows it's possible for them to thrive in this field, too. Girls may find it intimidating to pursue CS, which is yet another reason why we need more relatable role models—real live tech professionals volunteering, mentoring and showing that diversity does exist in the computer science field.
I'll never forget the students I've taught, some of whom have gone on to study computer science, informatics and engineering. Yet too many other young people out there still don't have access to computer science education. Only 1 in 4 U.S. high schools offers rigorous CS education courses. I can't help but think about what those students are missing—that they are at risk of being left behind in a complex world transformed by technology. And the world is at risk of missing out on the ideas, creativity and solutions that diverse CS professionals could bring.
While I'm incredibly proud of the work we do and inspired by my students' passion, our work isn't done. Getting more students—especially girls—interested in computer science is a challenge but one we must take on together.
To learn more about TEALS or apply to volunteer, visit tealsk12.org/apply